SAM
Hi, my name is Sam. I have been a stylist here at ellcie since its opening in 2018 and I have loved every minute of it. I love being able to style all our clients, and the conversations we have.

When I am not at ellcie I am a Pre-k teacher and I enjoy spending time with my family and friends. We love to spend time outside, going to country concerts, and relaxing around the house together.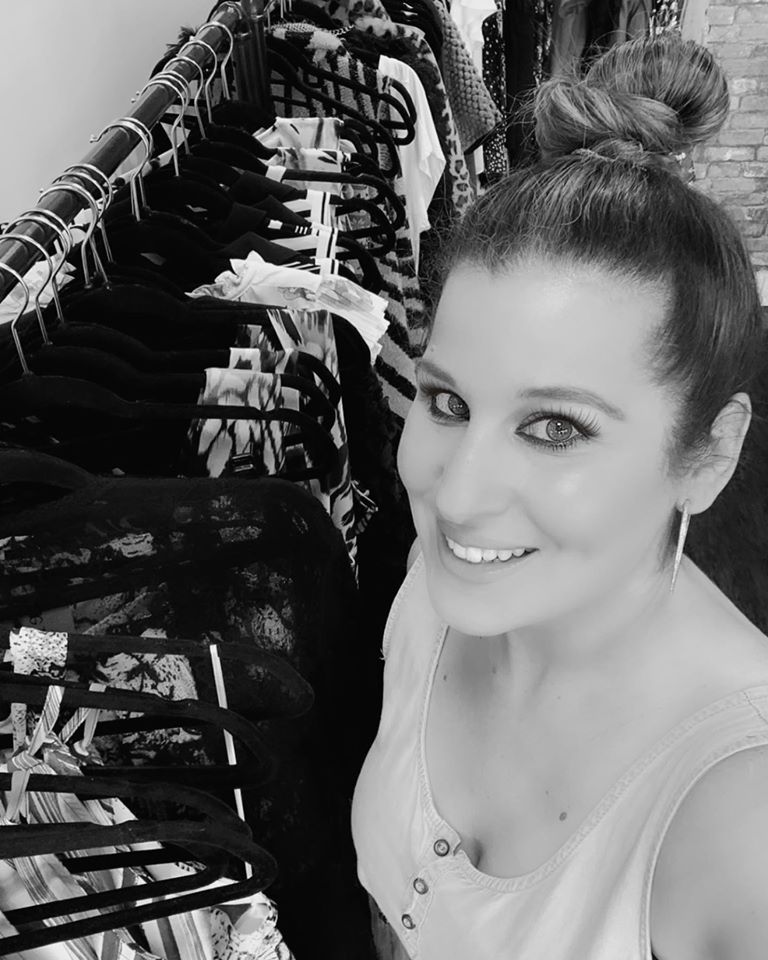 Owner & GMM
I fell in love with fashion at a young age after going to work with my father and seeing all of the woman sewing and pattern making in the studio of the Ralph Lauren building. My experience there inspired me to want to be a fashion designer. I live and breathe fashion!

I went to the Art Institute of Philadelphia for fashion design. I interned at Jones New York and about 6 months later was hired full time. I have worked & designed for many company's, Anne Kline, AKNY, Fashion Bug, Maurices, Catherines as well as experienced the other side of the business of vendor wholesalers in NY.

I decided in 2017 I would pause on designing and leave the corporate world to pursue another dream of mine, opening a boutique. In college I had a name already picked out for it: (pronounced like my initials LC) "ellcie". I now put all my experience into my own creation. I was able to curate this gorgeous store into a women's dream closet of all the most beautiful clothing and accessories, all hand-picked by me personally. In the last 3 years I have added many categories to this "closet" and still growing.

The clothes we choose can change the way we feel about ourselves, the way we think, and even how the world opens up and offers adventures to us. I curate the store with my clients in mind. I literally say the client's name to my self as I am shopping. I know what women love and what they will feel good in. You can look good and be fashionable and still be comfortable.

The success and pride of ellcie has been that we make every woman that walks in feel beautiful and we know what styles will work on each body type. We have something for everyone.